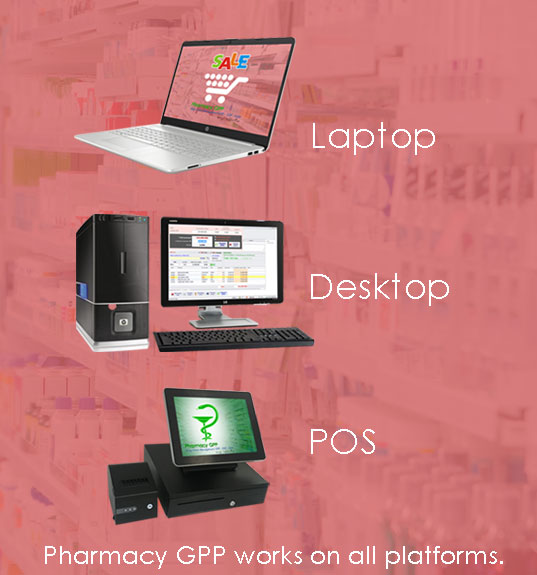 Point of Sale (POS)
Simplify – User Friendly
Pharmacy GPP – Sales Management Software for your business!
Download Now
What is a Point of Sale?
A Point of Sale (POS) is where the customer goes to check out and pay for their purchases. That is, the cashier counter, for example. POS is easy and quick to set up and use, and you may even integrate it with several automation devices such as receipt printers, barcode scanner, scales and cash drawer.
Add products to the ticket with just a click by using a barcode scanner or your voice
Easily find your items at the customizable sale screen.
Apply Discounts
Give your customers a treat by adding a discount over their purchases. Take any amount or percentage off of the sales total amount, or of any specific product. You may also set a specific period for any product to be on sale: the discount of your preference will be automatically added when you sell the item.
See more about Price List
Return/Exchange
Quickly return or exchange any product from any POS. Give your customer a full refund, or else add the total amount as store credit to be used for the next purchases, according to your shop's return policy.
See more about Product
Fast checkout process



Easily choose the payment method, add discounts, and print out the receipt.
Set up multiple Points of Sales in your store as you need – all the data will be synced between them. Monitor and edit the open orders' info, such as the delivery address, the payment method, and the customer's info.

Multi currency

: Make transactions in any currency from your retail store.
See more about Payment