Inventory Management
A critical element of the supply chain
Simplify the process of ordering, storing and using inventory

Understanding Inventory Management
A company's inventory is one of its most valuable assets. In retail, manufacturing, food services,… A large inventory carries the risk of spoilage, theft, damage, or shifts in demand. For these reasons, inventory management is important for businesses of any size. It is an important activity that helps businesses/stores to balance between costs and the need to reserve goods for production, distribution and trading activities. Effective warehouse management is the solution to increase revenue – reduce costs – reduce losses.
How does inventory management work?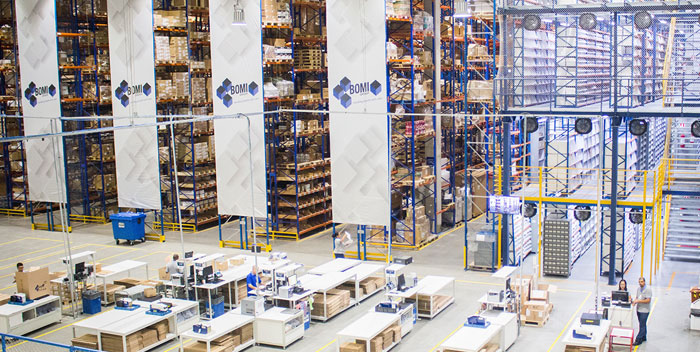 Inventory management software can

easily keep track of the products

, allowing you to have a full control over your stock,

provides real-time visibility and analytics on inventory levels and costs and automates inventory management processes

, such as planning, purchasing, expiration date control, history of inventory inputs and outputs, and tracking.
Inventory management system in Sales Management Software –

PharmacyGPP

helps a business better align inventory levels, optimize inventory carrying costs, track and manage your orders and receive and transfer goods between your locations.
See video Inventory Management in Sales Management Software – PharmacyGPP
Key Features

of Inventory Management Software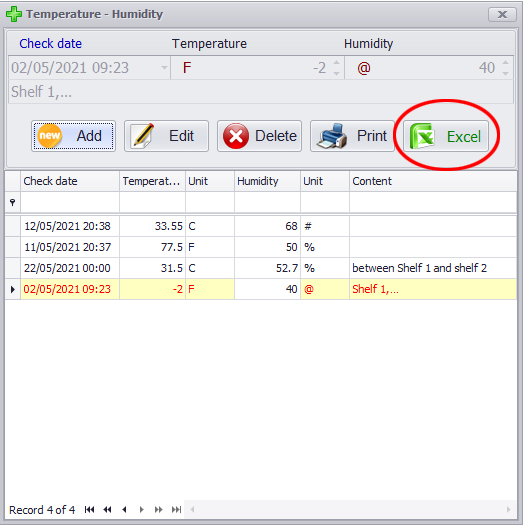 Track stock levels in real time.
Transfer goods between Warehouses/Stores/Branches.
Print barcode labels.
Manage goods by multiple Units.
Receive automatic Minimum Stock / Expiration Date alerts.
Set cost and price of each stock item in each store.
Set minimum and recommended quantities of stock in each store.
Monitor and manage inventory with a variety of 1D and 2D barcodes.
Allows to divide each area in the Warehouse to manage each type of goods/group of goods and manage – monitor – record temperature and humidity.
View detailed reports of all Import – Export – Inventory activities in real time of all stores/branches at the same time to have a detailed view of each warehouse location as well as the whole chain of stores for effective business planning.
See more Load recorded data from the instrument to Sales Management Software – PharmacyGPP
Store Transfer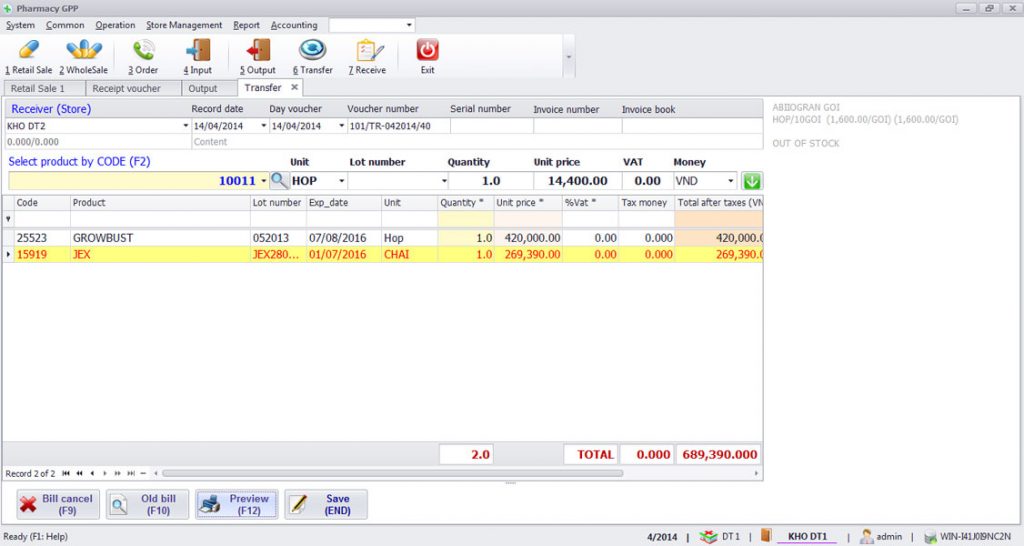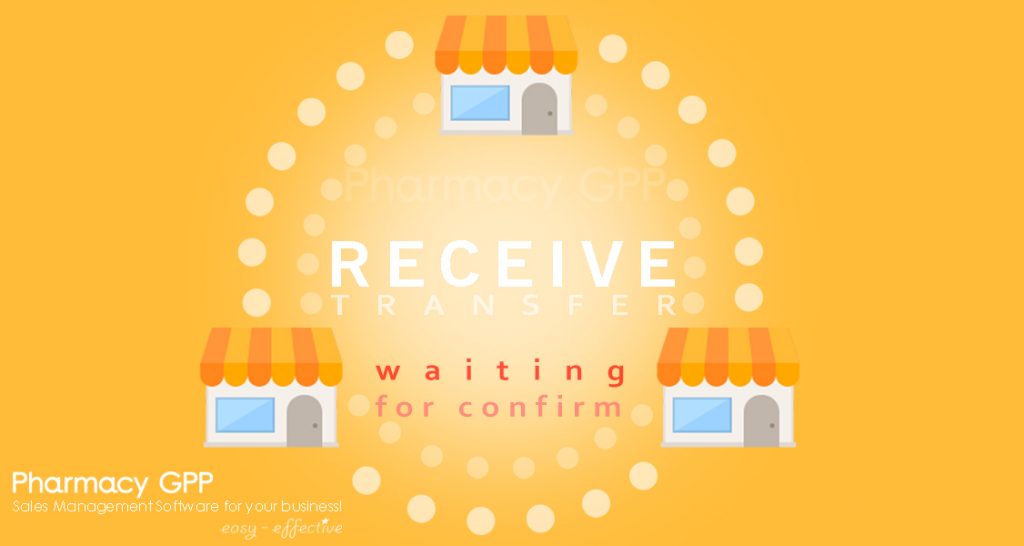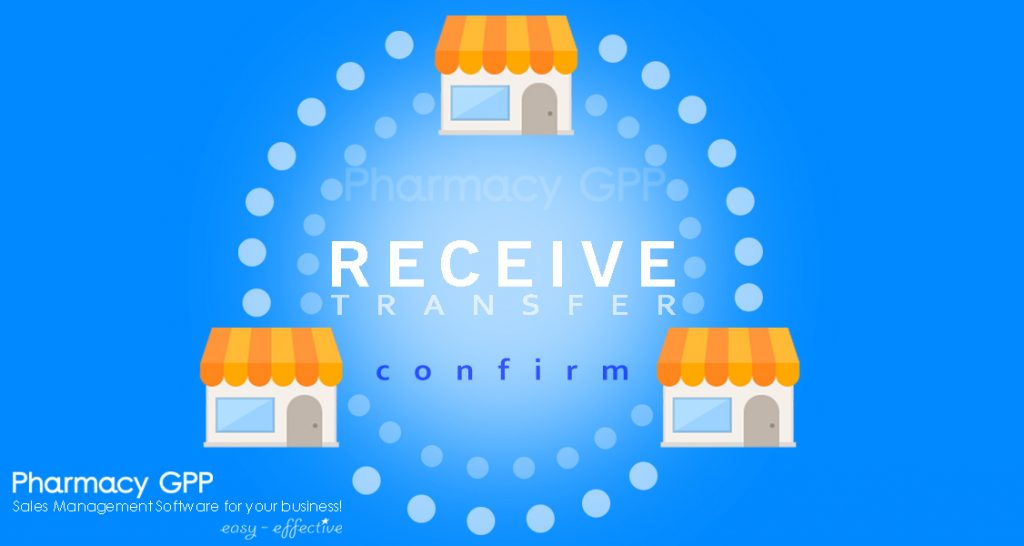 See video Transfer, Receive
Maintain control of stock totals by easily transferring items between stores.
Specify which stores you want to transfer stock to and from.
View stock totals for all stores to better analyze what should be transferred.
View reporting on all store transfers of items.
You can add items from the list of your items to the transfer order. You will see the stock information of the chosen items at the source and destination stores. The received order will change the stock in the source and destination stores.
See more about Multi Store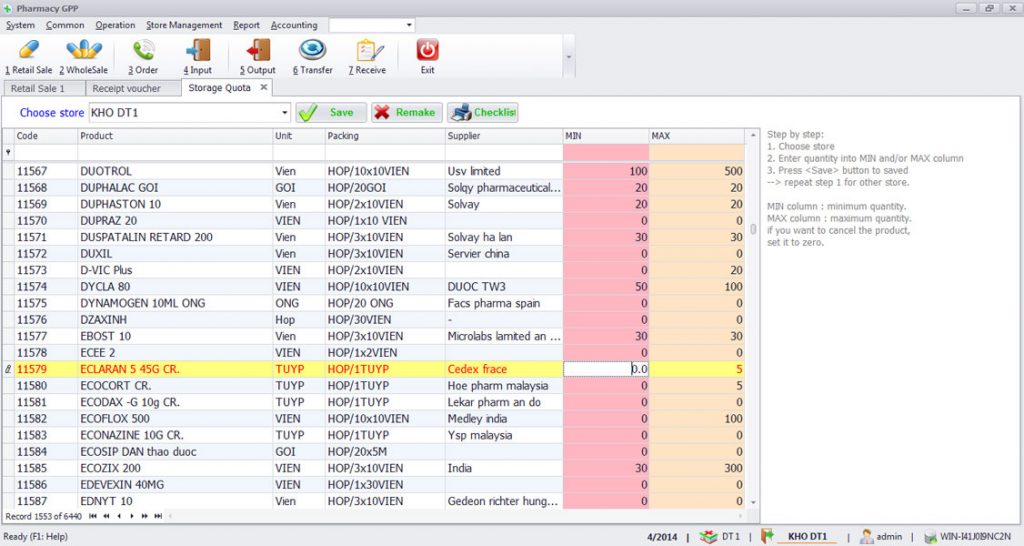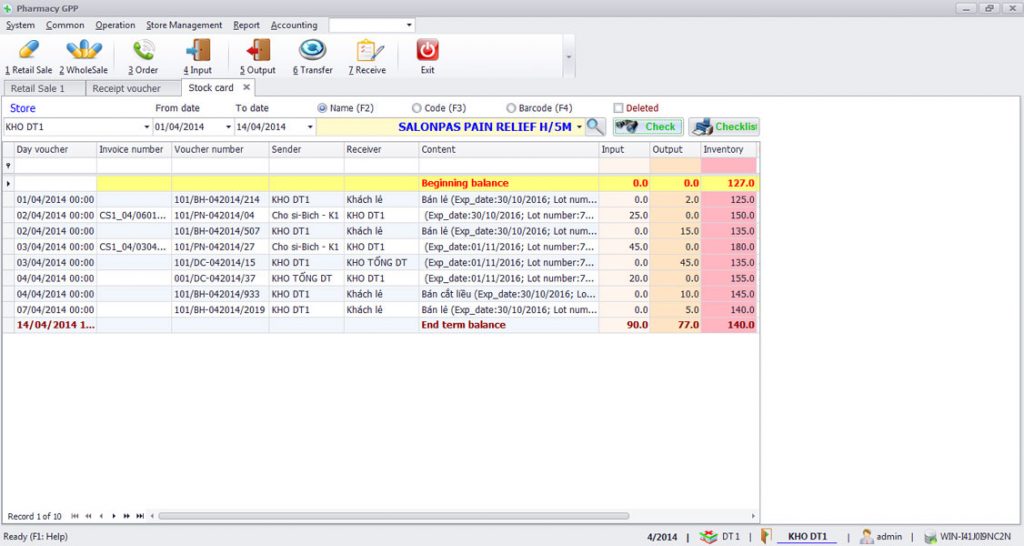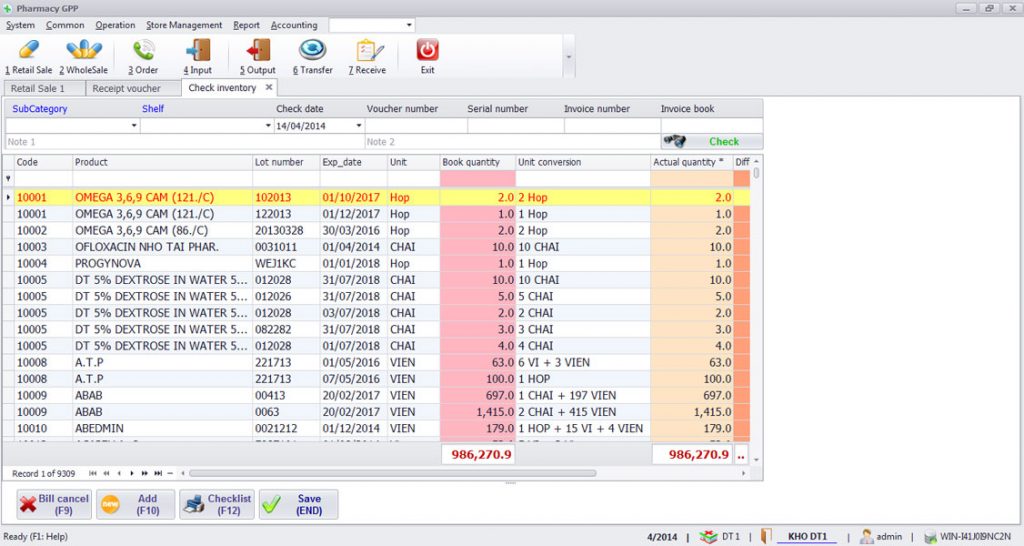 Inventory Adjustment
Increase and decrease stocks levels for items and inventory counts.
Easily record and adjust stock of damaged, surplus, lost, or stolen items in specified stores.
Specify and record the reason for the stock adjustment.
View reporting on all stock adjustments.
Inventory Count
Recount your products to keep the actual stock up-to-date.
Inventory count allows you to reconcile the expected and actual inventory for all or selected items, see the amount of inventory loss or surplus inventory, and keep documents for each inventory.
Inventory History
You can see the 'Tracking Check Inventory' of all the items that underwent any changes. You can filter the history by period, stores, employees, or by reason of stock changes, including sales and refunds.
Inventory Valuation Reports
Inventory Valuation Report gives you an understanding of the total cost of the inventory and potential profits from their sale.
You can filter the report by categories or stores (if you have multiple stores).
See more about Report and Analytic
Expiration Date Control
Do you sell perishable products? Do not let them go bad ever again! Add an expiration date when adding the product to your inventory, and easily generate a report showing which products are about to expire, and when, avoiding awkward situations with your customers.
Quickly view a list of all the perishable items and their expiration dates. Check the respective suppliers for each product, and adjust your purchases based on how long before they go bad.
Write off the expired products of the Expiration Date List, remove them from Inventory, and take them out of the shelf or the depository room.
Tracking Code
Use the Store-Shelf-Product Relationship when creating your product registration form to add your personal code to easily track and find the product in the stockroom. This will keep your inventory tidy and clean, and it will be easier whenever it's time for inventory checking and stock replacement.
Generate and Print Barcode Labels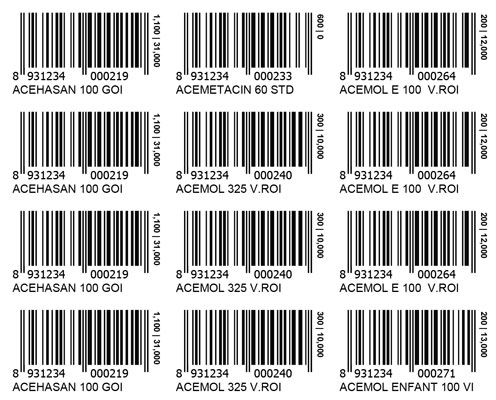 Print labels to have a quick and accurate management of your products.
Simplify operations by easily creating and printing barcodes from Sales Management Software – PharmacyGPP without having to use an external service.
The label can contain the item's name, SKU, retail price, wholesale price, and barcode. Labels with a barcode allow you to use the scanner to add items to the ticket.
Choose if you would like an item's name and price to appear on the label.
Specify the quantity of barcode labels that you would like to be printed.
Select from several label size options.
See more about Product, Point of Sale, Barcode Generator and Scanner